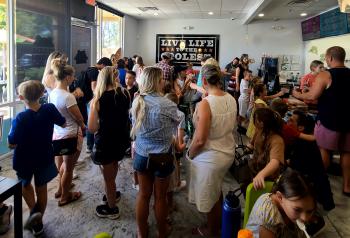 Are you a local business with an interest in reaching our parents and their families? We work with local restaurants and entertainment throughout the year. Contact the business fundraising chairs for more information on working with Waggoner and reach our families!
Upcoming Events
Visit Serranos Pronto at Guadalupe & Rural at any time on December 7th. Mention "Waggoner Fundraiser" and a portion of your purchase will benefit the Waggoner community.
ALL DAY!!! 11am-8pm.
Put on your PJs and join us in the Waggoner reading area to listen to Waggoner Teacher read their favorite holiday stories.