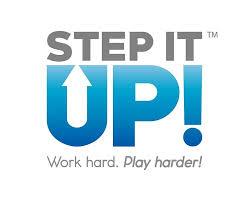 Wow!  Thank you Waggoner Wildcats!!! What an incredible Step It Up! fundraiser we had!!!  We earned $31,168 to support our Wildcat community!!!  We could not have done that without each one of you!!!  We had 77% participation, with 351 students creating an account and sending over 3,678 requests to support our school!!!  
If you can believe it 9 students raised over $600, 2 students raised over $1,000!!!  The 3 classrooms with the highest percentage of participation will receive a bonus $20 Amazon gift card!  Prizes will be coming on the Day of Awesomeness!!!
Last year we were able to start a Science Closet and made HUGE improvements to our outdoor spaces with the money from this fundraiser and this year we will be able to buy book sets, grow our science closet and keep our community events alive!!!  Thank you again for all of your help in Investing in our Waggoner Wildcats!!!
To register for this year's fundraiser, click here to go to Step It Up! It takes about 10 minute and then away you go.
Monday, September 13th, is the kick off to our annual Step It UP! Fall Fundraisers; it is time to "Invest In Our Waggoner Wildcats!"  Make sure you have your contacts ready so that you can help your child complete their Golden Ticket on Monday night!  The Golden Ticket is due Tuesday morning, September 14.  Your child will show it to their classroom teacher and the Golden Ticket prizes will be delivered to the classroom that day!
Last year this fundraiser was a huge success and we were able to create a science closet that will be rolled out soon, a shade structure and tables to transform our outdoor spaces to name a few!
This year we are raising funds to Invest in Our Waggoner Wildcats and provide new classroom book sets, grow our science closet and keep our community events alive!
This single fundraiser supports the PTO for the whole year!  But we can't do any of this without your support!  Be on the lookout for an email on Monday with the Golden Tickets packet attached!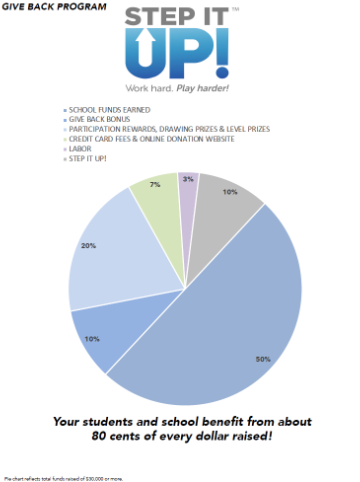 Waggoner PTO is a volunteer organization that provides financial and volunteer support for our teachers, staff and students.  With parent support the Waggoner PTO funded last year, workshops for teachers; start up funds for each classroom and grade level support funds; supplies for the health office; school wide Science Fair; Trunk or Treat; Turkey Trot; Student-showcase; Book Fair; Carnival and the Yearbook.  We raise those funds primarily with one annual fundraiser. This year we are working with Step it Up to provide and fun and exciting fitness event!