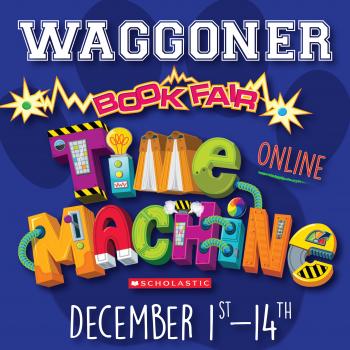 Reading Can Take You Anywhere
Our first Scholastic On-line Book Fair will begin this week. The on-line shop opens on Tuesday, Dec. 1st, and runs through Dec. 14th. 25% of Book Fair sales will come back to our school in the form of Scholastic dollars. These Scholastic dollars will be used to purchase books that will build and enrich the school library, and the classroom libraries. 
If you would like to donate to your child's classroom, or the school library, you can purchase a Scholastic gift card which will be sent directly to them. After selecting the gift card option, you will then be able to write a short message and add any donation amount.   You will then be prompted to input the teacher's and/or librarian's email address and it will be sent to them directly.
Visit the Waggoner website page to find teacher and librarian emails:  https://www.kyrene.org/domain/654
FREE SHIPPING is available on all book orders totaling $25 or more. Items will be shipped directly to your house. If you wish to shop for the upcoming holiday season at the book fair, we recommend you purchase your items before Dec. 10th to ensure they are delivered in time.
Contests/Activities/Prizes
We've come up with some fun and creative ways for the kids to experience Book Fair this year. All of the contests, activities, and prizes have been adjusted to accommodate the on-line format and includes all Waggoner students. Specific details of the contests and prizes will be announced throughout the weeks of the Book Fair.
Here are the slide shows your students will be following throughout the Book Fair:
How To Shop
If you would like to shop at the Scholastic On-line Book Fair, use this link beginning Dec. 1st: https://www.scholastic.com/bf/ciwaggoner
If you would like to preview the Scholastic E-flyer, click on the link: https://bookfairsfiles.scholastic.com/flippingbooks/F20-custom-booklist/F20-custom-booklist.html#p=1
Thank you, 
The Book Fair Team 
Jessica Chuang and Kelly Rosenbalm 
 Feel free to email us with any questions @ Wagbookfair@gmail.com