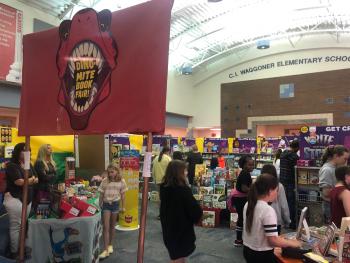 The Waggoner PTO hosts 2 Scholastic Book Fairs each year with one in the fall and the other in the spring. Each book fair is a week-long event and provides a wonderful selection of engaging and affordable books for every reading level. Students have a chance to shop during their lunch recess and after school.
All proceeds benefit the school, library, and individual teacher classrooms.
PTO volunteers are needed to run this event and help with setup, take down, cashier, and assisting students with selections and purchases. If you are interested in volunteering, reach out to the program chairs.