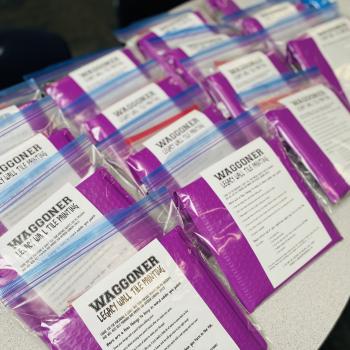 The Legacy Tile Wall beautification project is a great way for you to leave your family's mark at Waggoner! Tiles cost $40 and will be installed in our newly renovated courtyards. Proceeds will benefit future improvements to our outdoor spaces and our PTO upcoming activities.
Legacy Tile take-home kits are $40 and you can use the form below to order one. Once your order is placed, you tile will be sent home in your student's backpack with all the supplies they will need to paint their tile!
If you have any questions or if you would like more info on our upcoming tile painting events, please contact Meghann at WaggonerPTOart@gmail.com.