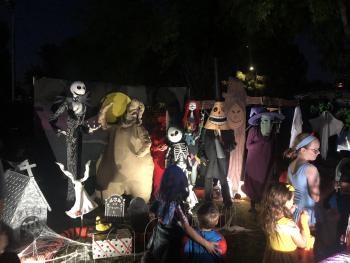 Trunk or Treat this year will be Friday, October 29th, 5:30-7:30PM
Students' Thriller Performance at 5:45PM with Mrs. Weissberg
Who is in the mood for the Thriller dance? Come on Waggoner!  Let's do this!  All Waggoner students will be performing the Thriller dance at the Trunk or Treat at 5:45PM on the basketball court!  I hope to see you out there! - Mrs. Weissberg
Also at Trunk or Treat:
Pumpkin Contest for all grade levels
Food Trucks will be in attendance
Trunks Needed!  PTO will have a Sign-Up Genius link available
Candy donations will be accepted beginning October 18th.  Please drop off your donations at the Waggoner Front Office.
We will need lots of Volunteers, reach out to the PTO if you want to help!
Upcoming Events
We will need help all day Friday, October 29th to make Trunk or Treat a success. Click the signup link below for more information on how you can help!