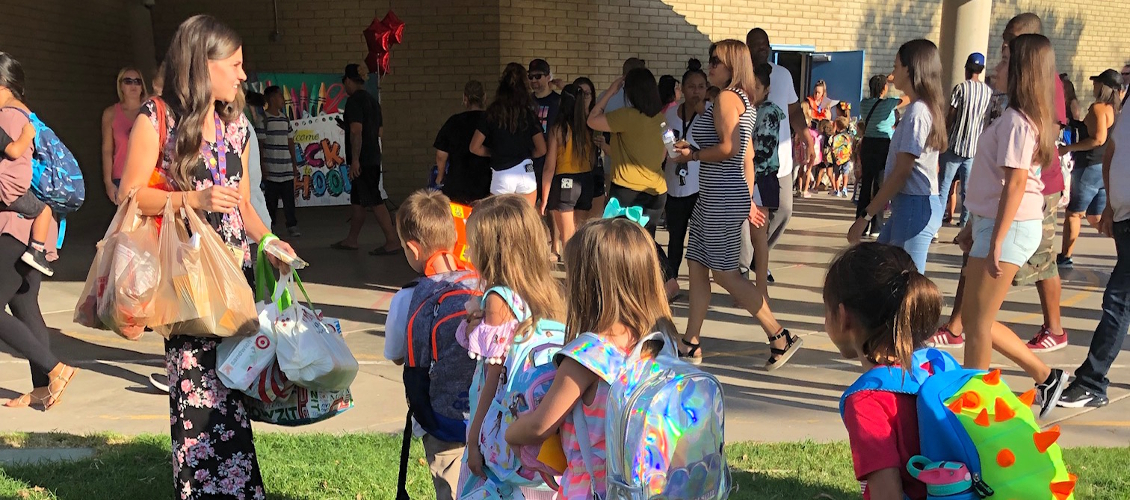 We at the Parent Teacher Organization hope that you and your student have a wonderful first day and experience here at Waggoner Elementary School. We have an extraordinary community of teachers, staff, administrators, and families. It truly is one of a kind and we strive to be inclusive and supportive. The PTO plans events and activities throughout the year for the school and community; we hope you'll join us! Our website has a full list of Programs and Events. There are a lot of different ways to get involved at Waggoner through the PTO.  Feel free to follow us on Facebook or Instagram to keep up-to-date on our latest events and celebrations.
Beginning of School Year Volunteers: The Waggoner PTO organizes opportunities for parents to volunteer their time to help our kindergarten staff specifically in the first few weeks of school. Please see our Kinder Volunteers program page for more information about how you can help. 
We look forward to getting to know your family and working with you to help our community grow and thrive. Your support is one of the reasons Waggoner is so wonderful!
While you're here, please sign up for our PTO newsletter. It's the best way to make sure you're getting the very latest information.